All the apps you need in one place
Already using apps for video conferences and file storage? No need to give up on them, integrate all your favorite apps seamlessly.
Get Started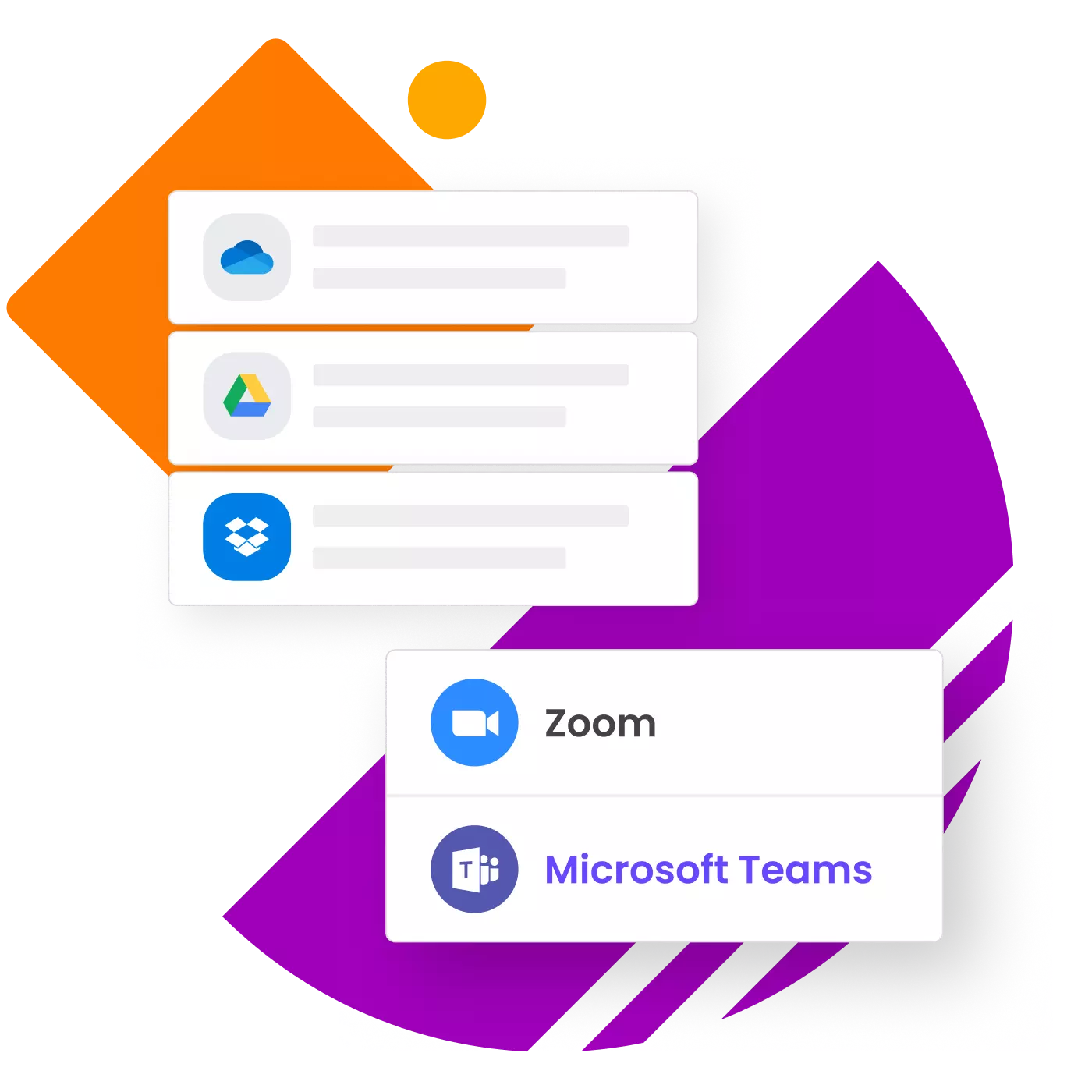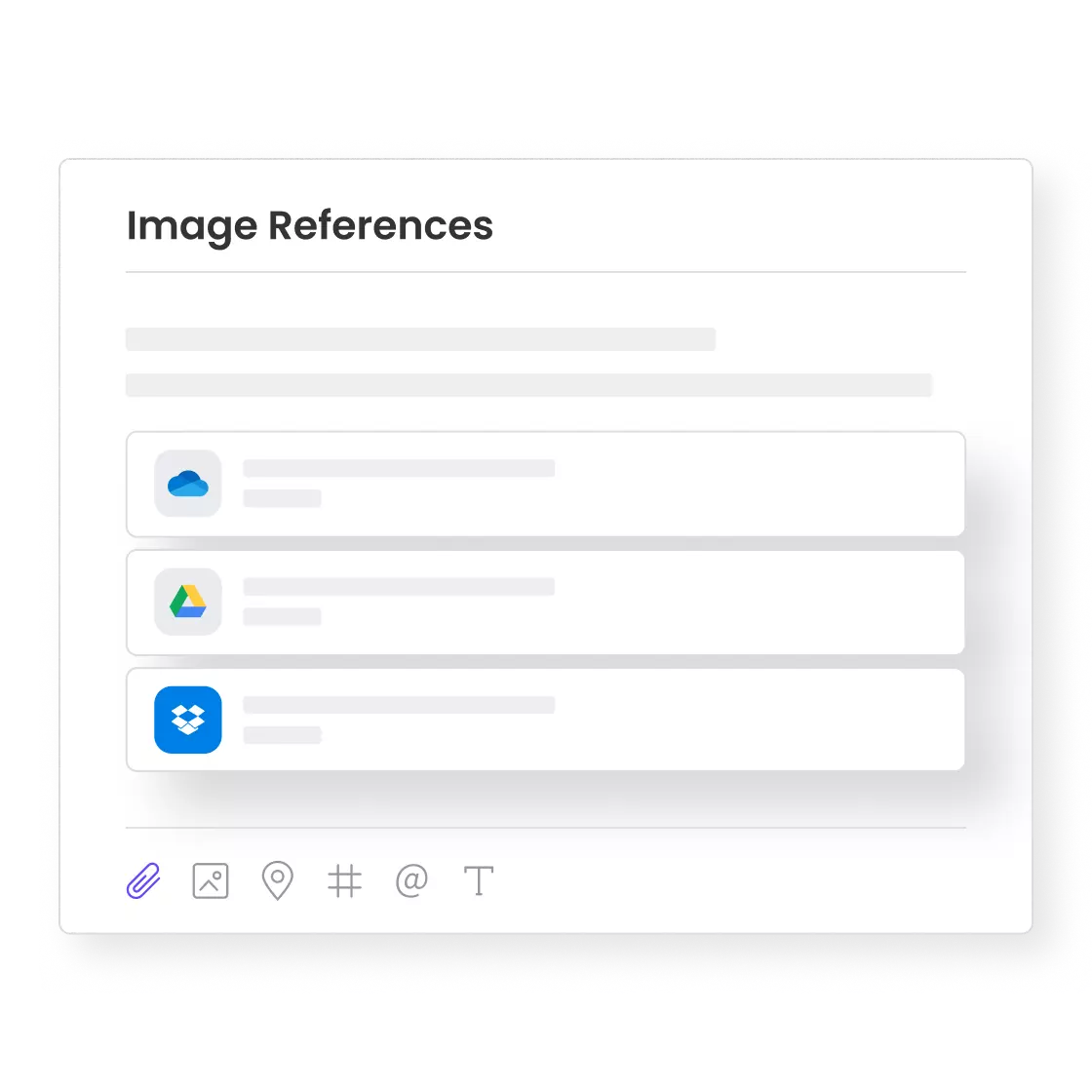 Cross-platform File Sharing
Integrate your Google Drive, Dropbox, and Onedrive to upload important files securely from any device and find shared content quickly.
Video Conference
Integrations
Hop on calls directly from your chat or project room through ZOOM and Microsoft Teams without the need of logging in to your external accounts. Other apps such as Cisco Webex are available for on-premise users.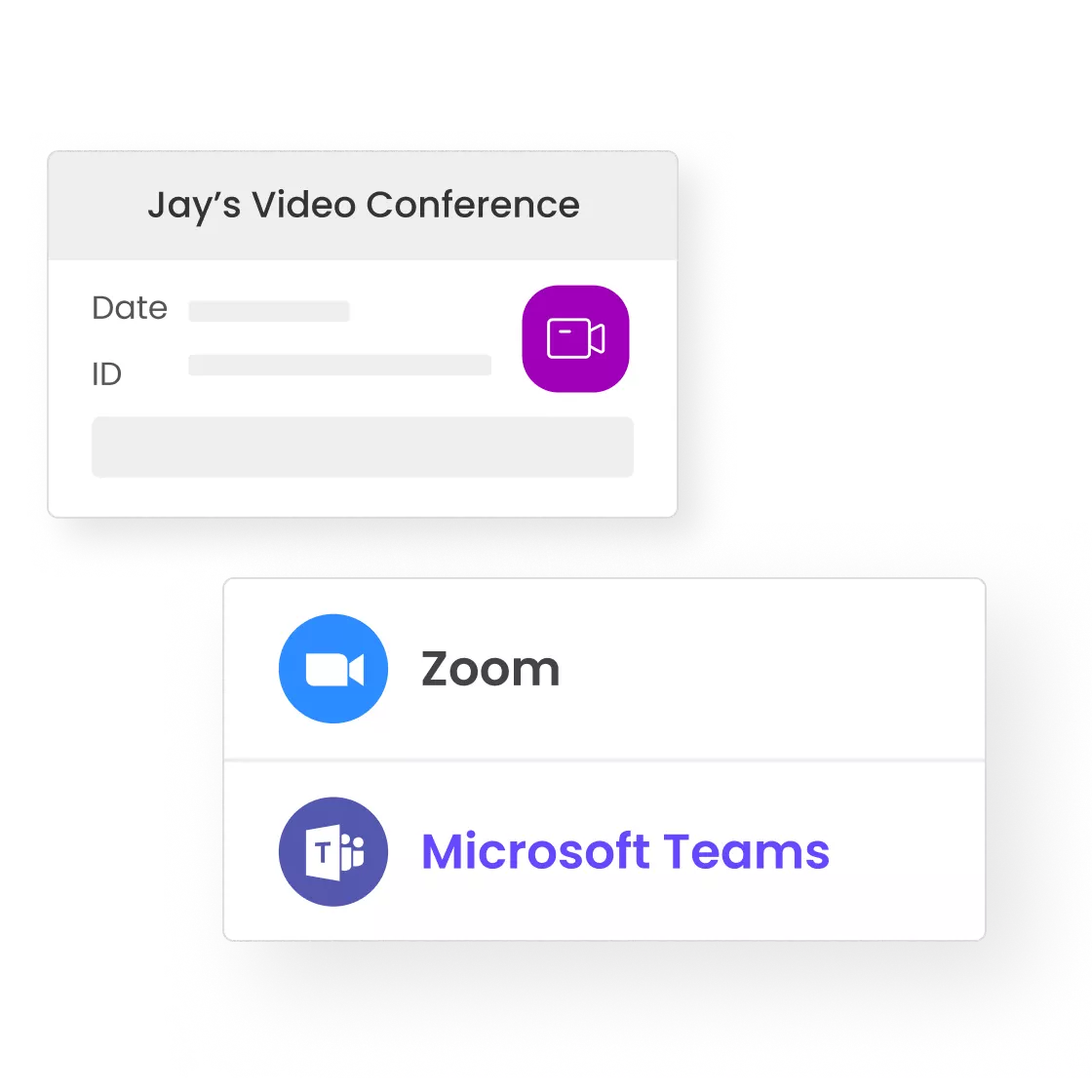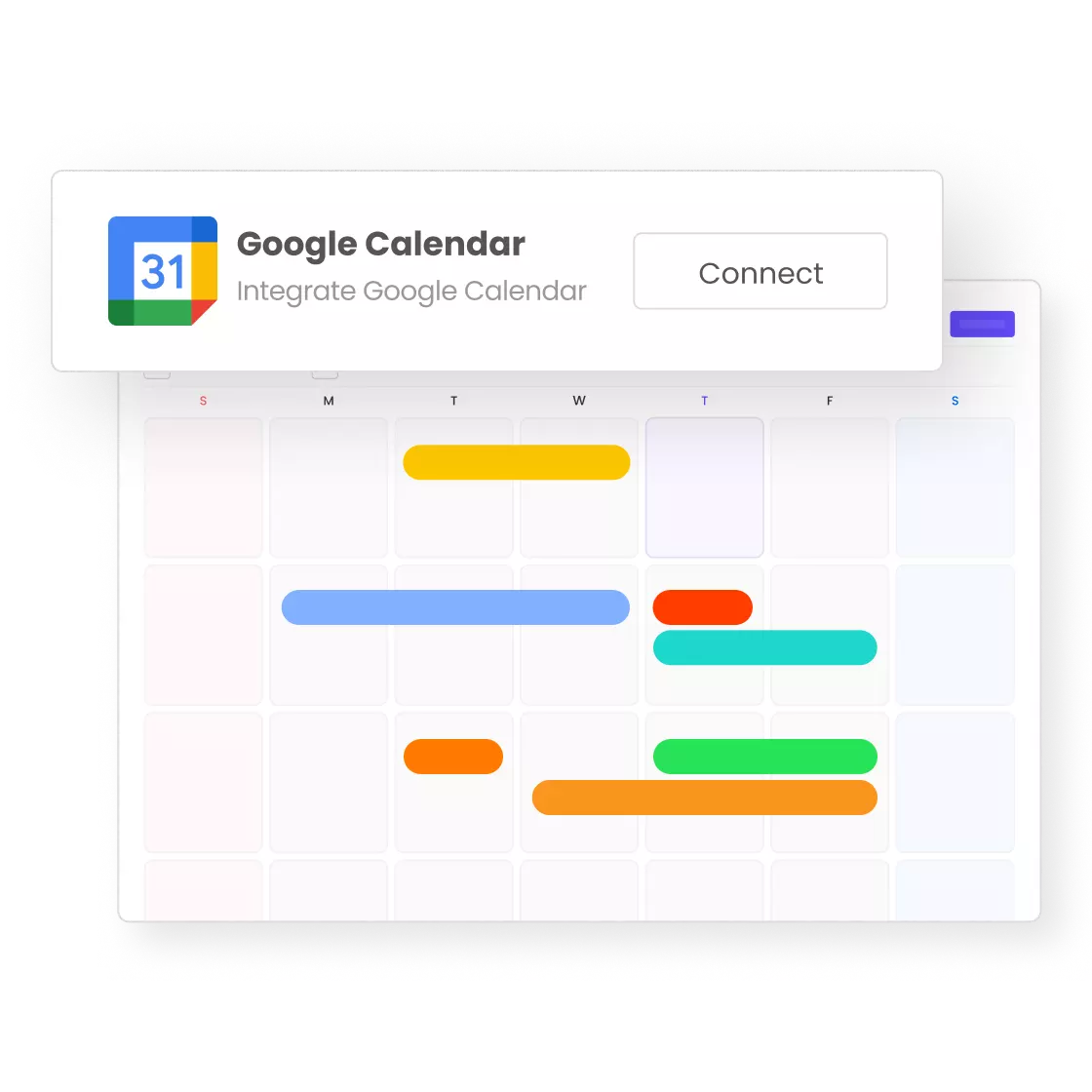 Calendar Integration
Sync all your virtual or physical meetings and tasks directly to your Google Calendar.