Communication without boundaries
Stay connected and bring the team together through quick 1:1 or group chat conversations and private messages.
Get Started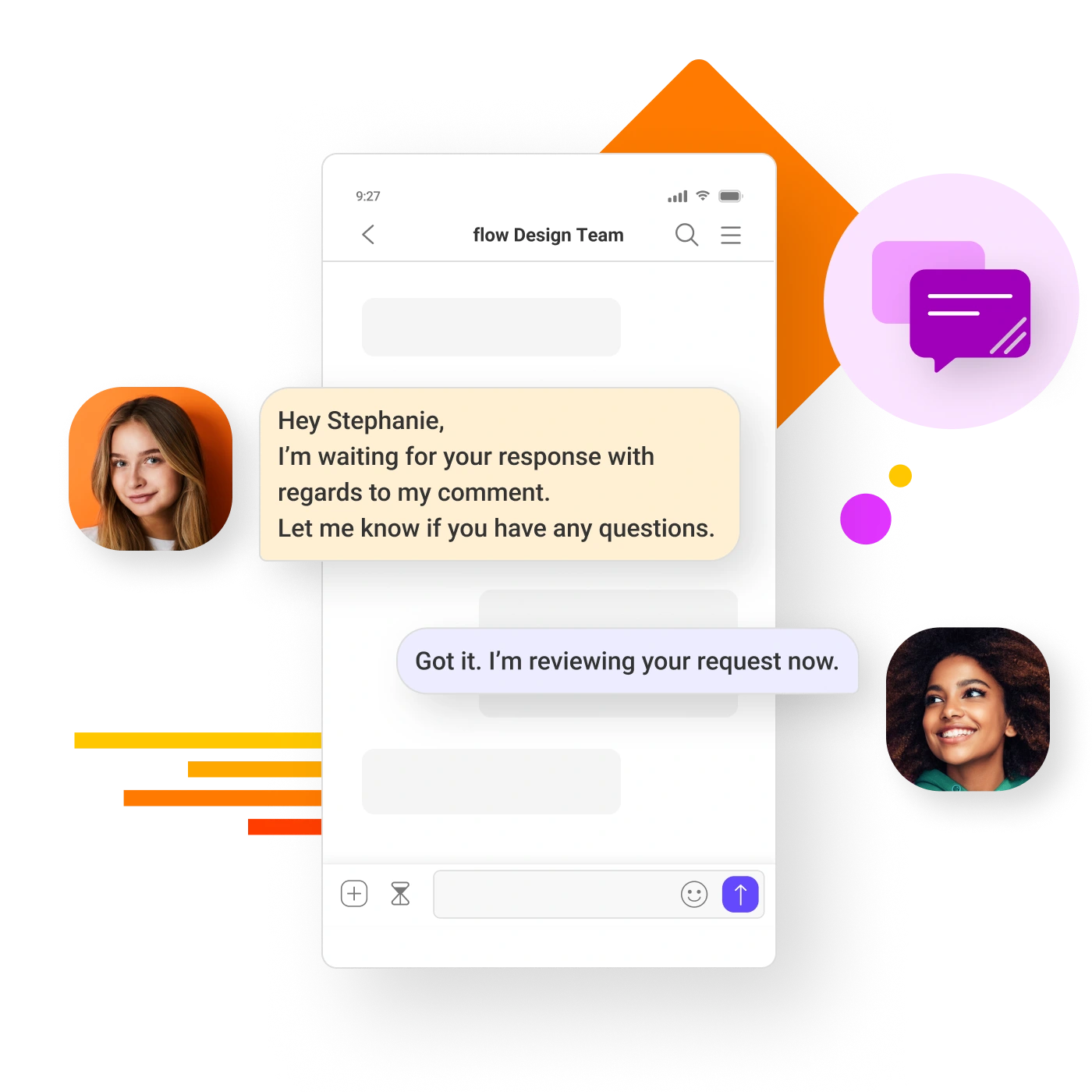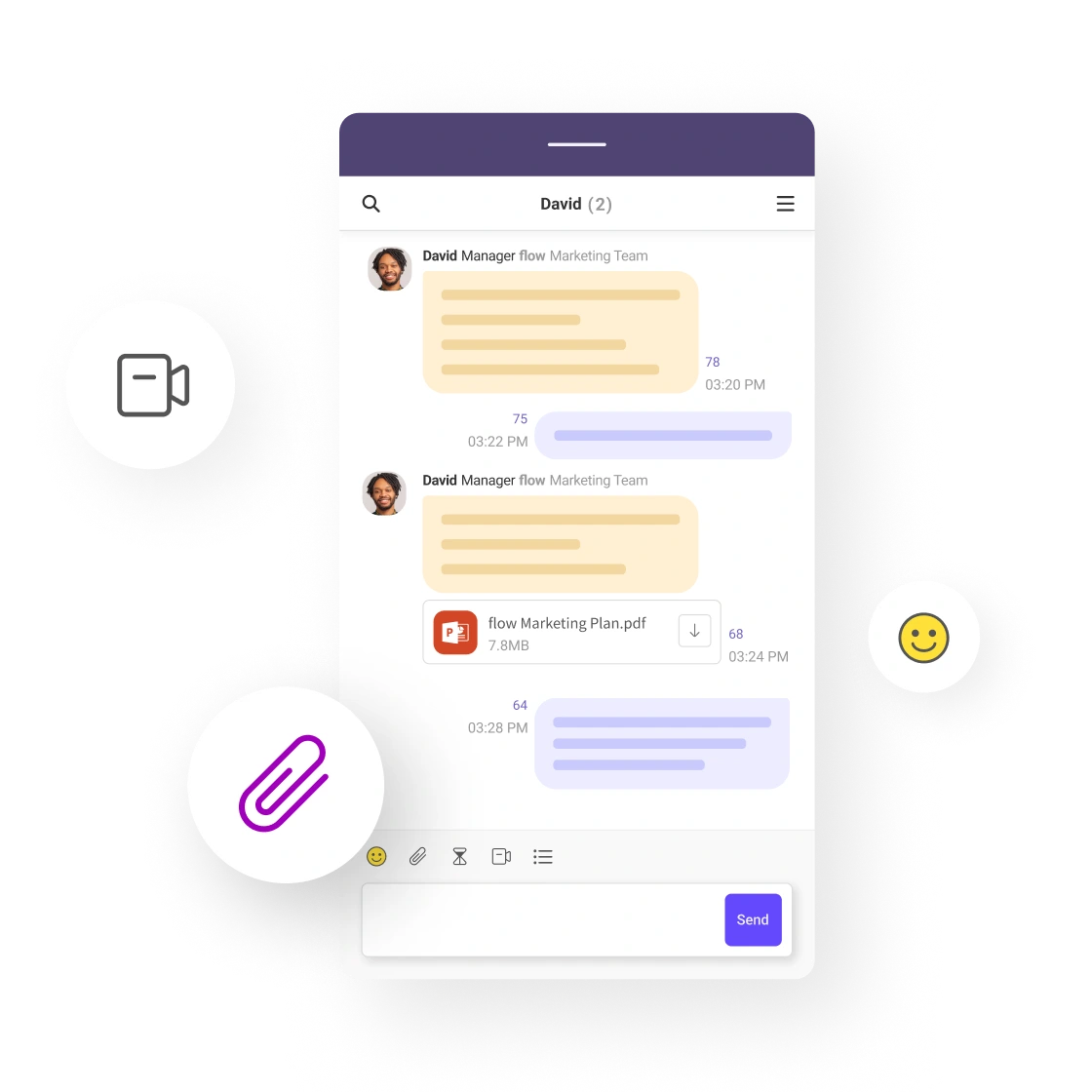 All your conversations on the go
Carry on with work conversations seamlessly on any device with our web, desktop, and mobile apps.
Read Receipts
Not sure if a teammate or partner has read your message? No worries, we will let you know.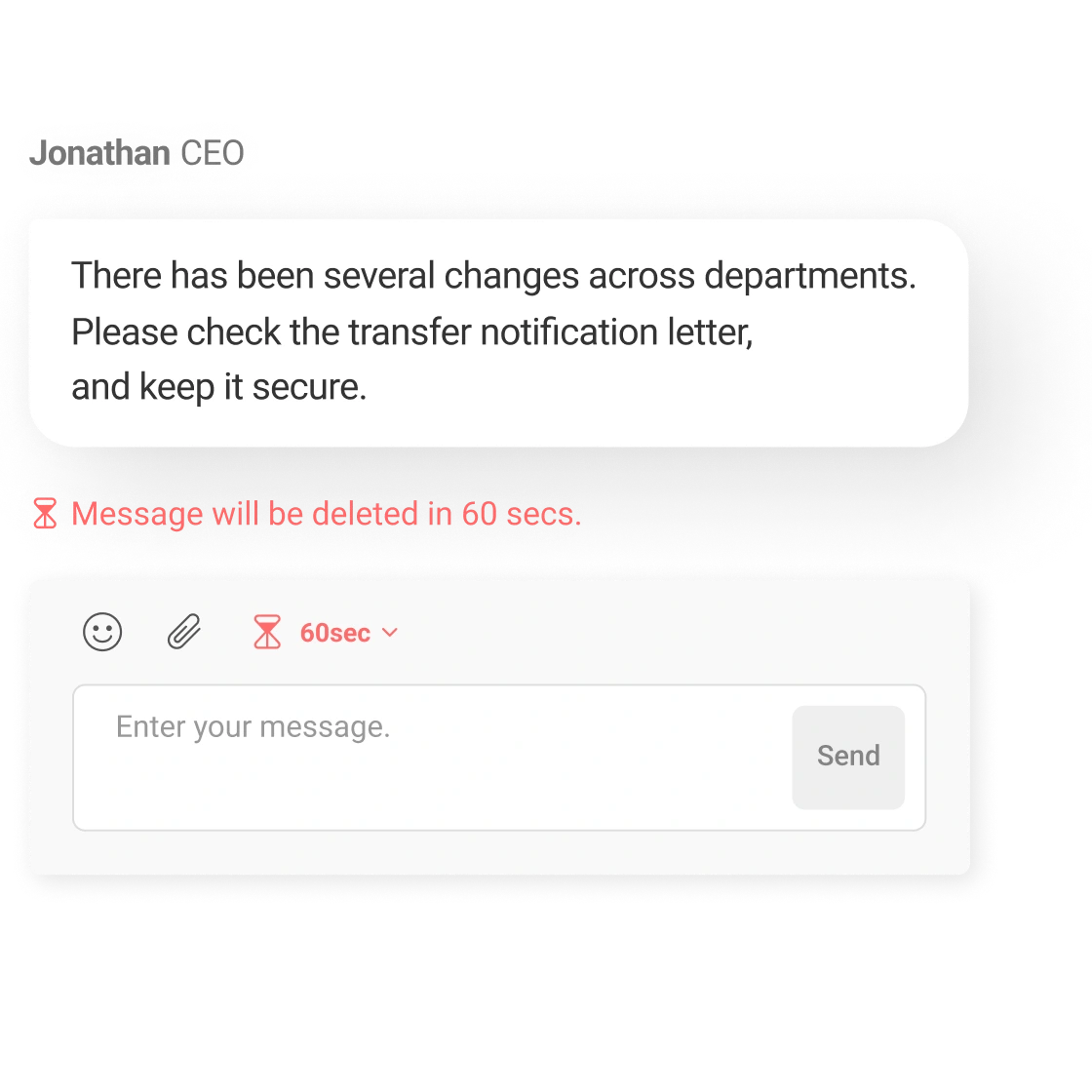 Keep Things Private
Delicate information? Send self-deleting messages that cannot be retrieved.
Share and search files with ease
Attach any file or link directly on chat and easily search for it later when you need it.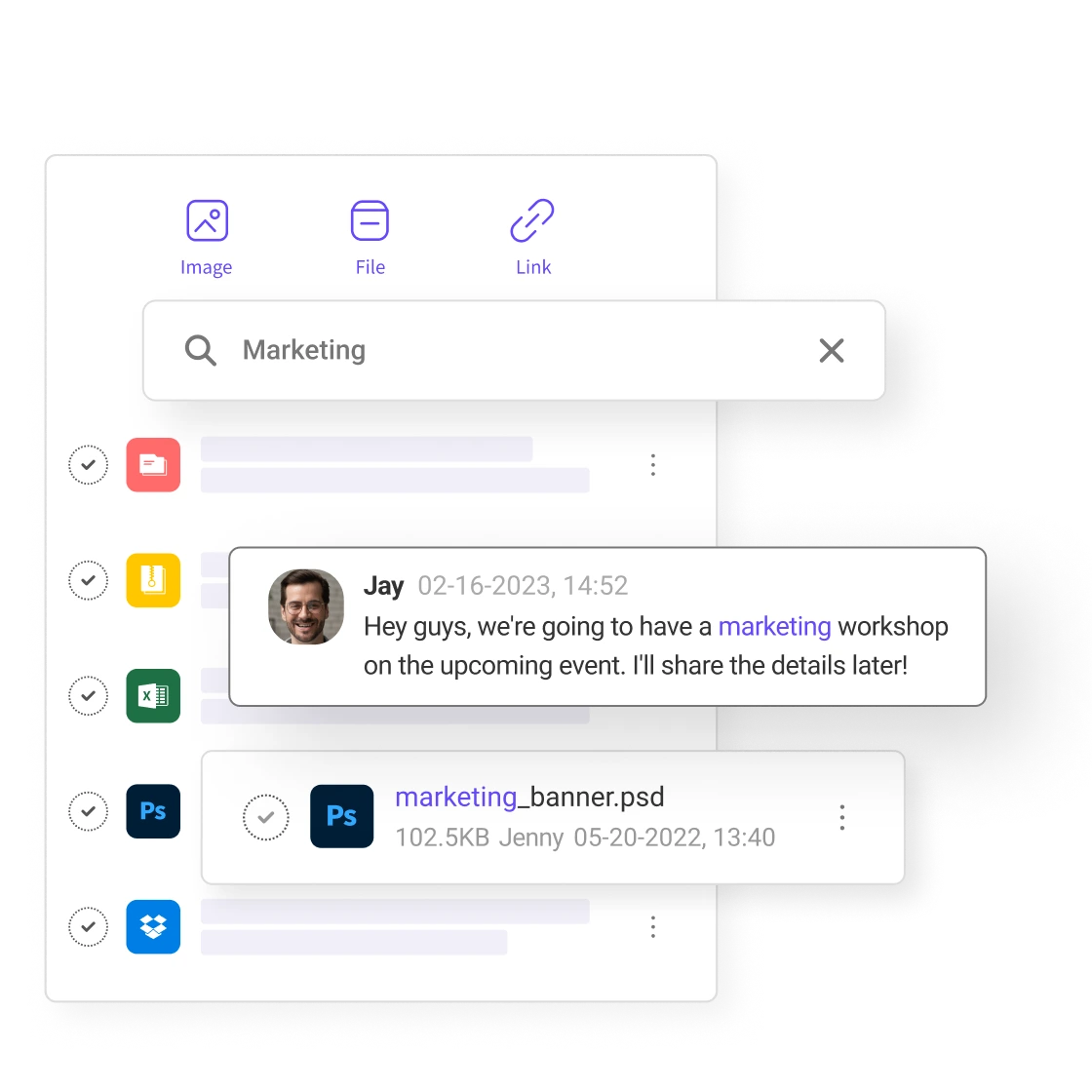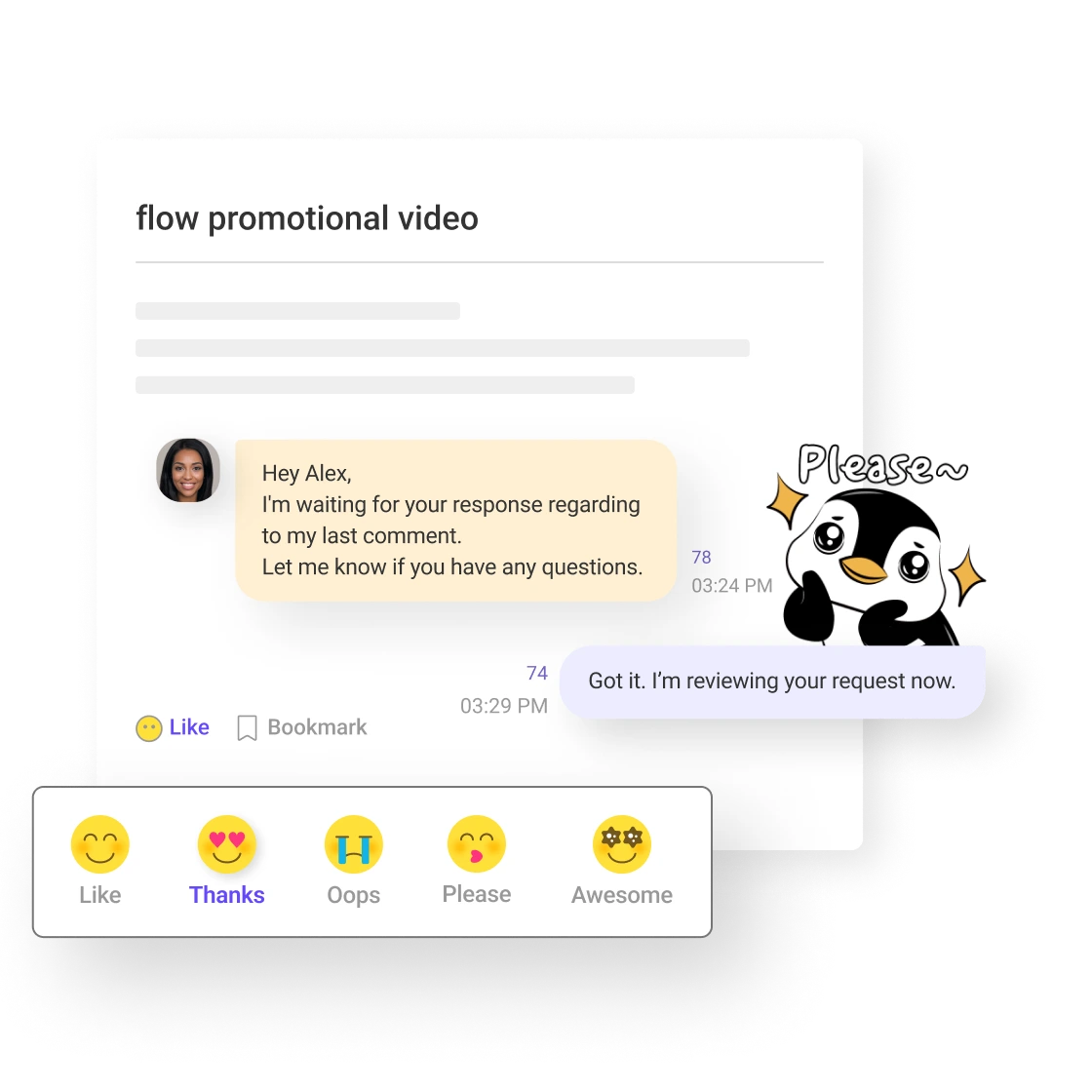 Stickers and Reactions
Be yourself virtually as you would physically.
Express your appreciation through comment reactions and fun chat stickers.